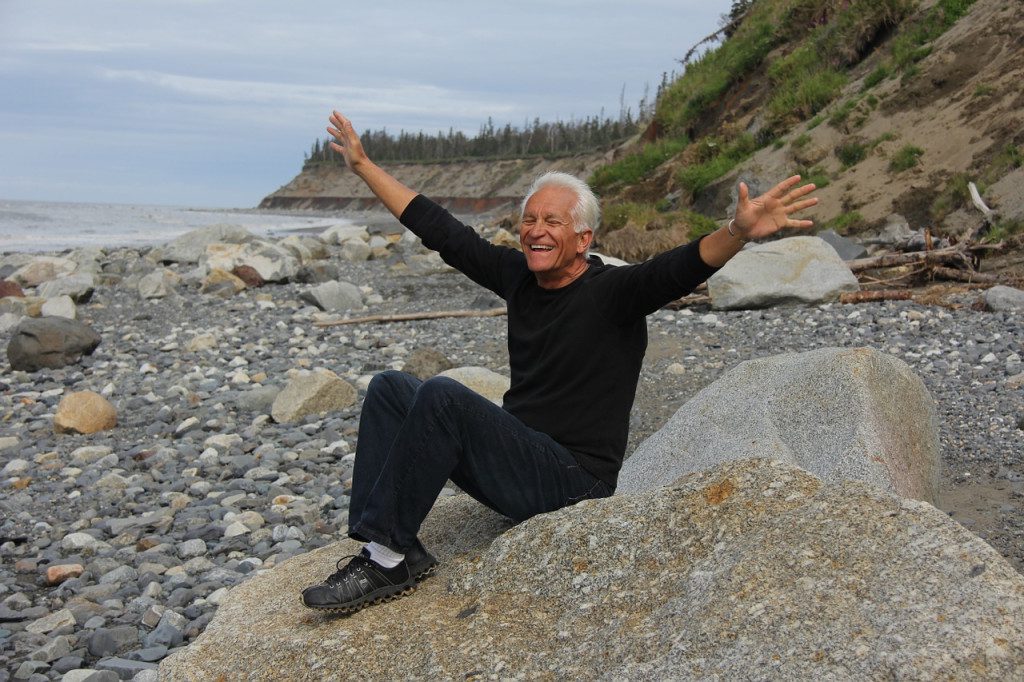 September is National Healthy Aging Month, a time to focus on tips and strategies for healthy living in later life. This a great time to reflect on how you are doing with your personal health goals. It may also be the perfect time to make some positive changes around things like:
Diet
Exercise
Quitting Smoking
Getting Regular Check-Ups
Eating healthfully, staying active and fit, and seeing your doctor regularly are all important steps you can take to live a healthier life as you age, and we all know by now the incredible dangers of smoking. This post will focus on another potentially dangerous problem for seniors, one that is often overlooked when we think and talk about healthy aging: the issue of elder abuse.
What is Elder Abuse or Domestic Violence in Later Life?
Elder abuse is a term referring to any knowing, intentional, or negligent act by a caregiver or any other person that causes harm or a serious risk of harm to a vulnerable adult. When elder abuse involves the use of power and control by a spouse/partner or other person known to the victim, it is also sometimes recognized and referred to as domestic violence in later life.
Elder abuse can affect all people regardless of race, ethnic background, sexual orientation, social status, education level, religious affiliation, abilities, etc. and can affect both men and women. No one knows exactly how many older people are being abused on a daily basis, but we do know that many incidents of abuse go unreported. Some victims of elder abuse are high functioning, while others are frail and function poorly. Often, they depend on others to meet their most basic needs. Some may suffer from dementia or other forms of cognitive impairment. Many are victims of "domestic violence grown old," meaning that the abuse they have experienced throughout the many years of their relationship and/or marriage has continued into later life.
Elder abuse and domestic violence later in life can take many forms, including but not limited to:
Physical abuse – The use of physical force that may result in bodily injury, physical pain or impairment. Behaviors include, but are not limited to: slapping, hitting, punching, burns, choking or breaking bones.
Psychological abuse – The infliction of anguish, pain or distress through verbal or nonverbal acts. Behaviors include, but are not limited to: threats of violence and harm, attacks against property or pets/service animals and other acts of intimidation, emotional abuse, isolation, manipulating family members, ridiculing values/beliefs/spirituality, abusing dependencies (e.g., medication, equipment) or withholding needed supports.
Sexual abuse/assault – Nonconsensual sexual contact of any kind, including sexual contact with any person incapable of giving consent. Behaviors include, but are not limited to: demeaning remarks about intimate body parts, being rough with intimate body parts during caregiving, taking advantage of physical or mental illness to engage in sex, forcing the individual to perform nonconsensual sexual acts or forcing the individual to watch pornographic movies.
Financial exploitation – The illegal or improper use of an elder's funds, property or assets. Behaviors include, but are not limited to: stealing money, titles or possessions, taking over accounts and bills, spending without permission or abusing power of attorney.
Neglect – The refusal or failure to fulfill any part of a person's obligations or duties to an elder. Behaviors include, but are not limited to: denial or delay of food, heat, care or medication, not reporting medical problems, understanding but failing to follow medical, therapy or safety recommendations or making the individual miss medical appointments.
Abandonment —The desertion of an elderly person by an individual who has assumed responsibility for providing care for an elder, or by a person with physical custody of an elder.
Homicide/Suicide – Killing a person (often spouse/partner) followed by suicide of the killer.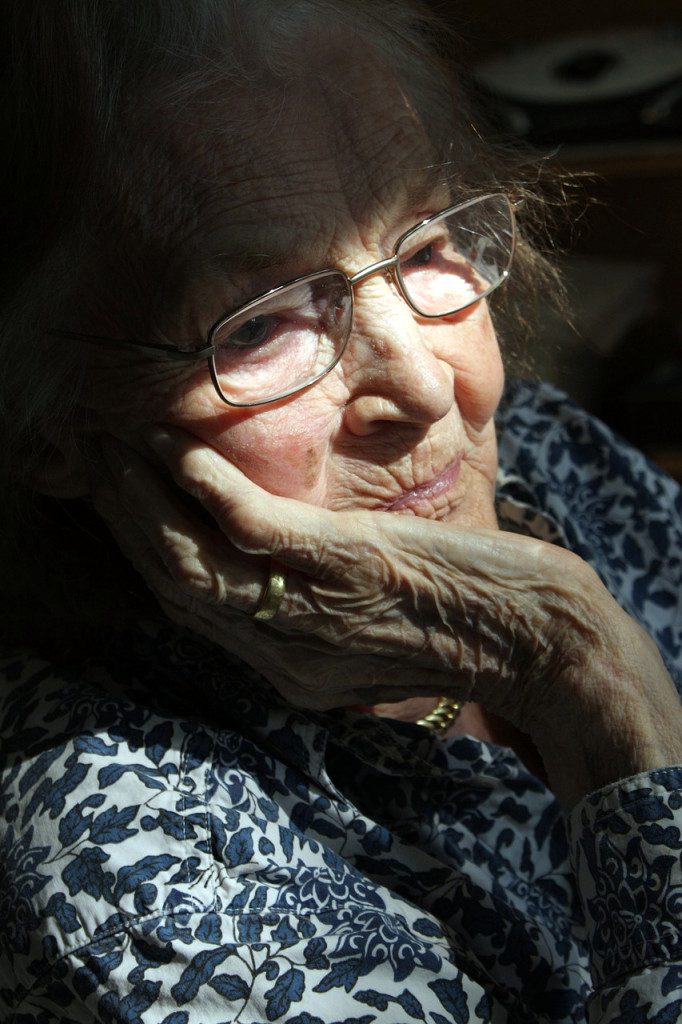 What are Some Signs of Elder Abuse?
Professionals, family members, and "trusted others" working and visiting with older people may fail to recognize signs of elder abuse due to a lack of training on detecting abuse. This is of particular concern because older people may be reluctant to report the abuse they are experiencing for a variety of reasons. Some of the reasons may include:
Fear of retaliation.
Lack of physical and/or cognitive ability to report the abuse they are experiencing.
Not wanting to get the abuser—who is oftentimes a family member—in trouble.
While one sign does not necessarily indicate abuse, some tell-tale signs that there could be a problem are:
Bruises, pressure marks, broken bones, abrasions, and burns
Unexplained withdrawal from normal activities, a sudden change in alertness, and unusual depression
Bruises around the breasts or genital area, which may indicate sexual violence
Sudden changes in financial situations
Bedsores, unattended medical needs, poor hygiene, and unusual weight loss
Behavior such as belittling, threats, and other uses of power and control by spouses
Strained or tense relationships and/or frequent arguments between the caregiver and elderly person
Despite the accessibility of Adult Protective Services in all 50 states (whose programs are quite different), as well as mandatory reporting laws for elder abuse in most states, an overwhelming number of cases of abuse, neglect, and exploitation go undetected and untreated each year.
What are Some of the Unique Challenges that Victims of Elder Abuse Face?
Victims of elder abuse and domestic violence in later life each face a unique blend of realities and complicating issues that define their relationships and options. Factors such as fear, finances, other family members, health concerns, housing, pets and generational, religious, cultural and personal values about what it means to be a spouse or parent interconnect and are prioritized differently for each individual. Unfortunately, service providers often can offer only limited supports and so victims are left with difficult decisions.
Spouse/life partners may have been together for many years and the victim may value the longevity of the relationship. Cultural, spiritual or generational values may make divorce or separation unthinkable and/or adult children and grandchildren may apply pressure on the victim to keep the couple together. In addition, long-term relationships often contribute to the cultivation of memories, shared friends, family and home and fear of being alone.
Parents face unique challenges when deciding how to deal with abusers who are their adult children. Often the parents want to try harder to help their child and may resist interventions that may result in their child being arrested, institutionalized or living on the streets.
Immigrants may choose not to report abuse or other crime due to the fear of deportation for themselves and/or their abusive spouse/partner or other family member, any of whom may or may not have documentation. Additionally, some older immigrants are abused by their sponsor family. Many elder immigrants do not speak English. They may have difficulty getting a job or may not be eligible for Social Security or pensions that would give them some financial independence. In general, social services may not be equipped to provide services to older battered immigrants.
Religious values often play an important role in the lives of older people. Some older people may believe that their religious teachings (either through written word or message from faith leaders) mandate that they stay in marriages. For other victims, the fear of losing their church, synagogue, or faith/spirituality-based friends and community make considering leaving difficult (especially for partners of religious leaders, pastors, rabbis, etc.).
Health problems for the victim and/or the abuser can create obstacles for the victim to living free from abuse. Victims of long-term abuse may experience numerous physical and mental health conditions (some permanent and/or undiagnosed) as a direct result of the abuse and stress, and may require ongoing care. Staying with an abuser may seem a more inviting option than asking strangers to provide care or moving to an institution. Many older women feel it is their responsibility to care for a husband or adult child in need and/or may believe the threat of physical abuse is reduced because of the abuser's frailer condition. Some victims who are planning to leave or have left may stay or return if the abuser becomes disabled or critically ill.
Persons living in institutions may have hoped the nursing home or residential setting would have provided safety from an abusive husband/partner only to find the abuse (particularly sexual) continues to occur. Victims may be abused by partners or relatives during a visit at the institution or during a home visit. Other victims are abused by staff or other residents. Too often nursing home staff and staff in other institutions are not trained to look for signs of abuse and neglect, especially when committed by family members.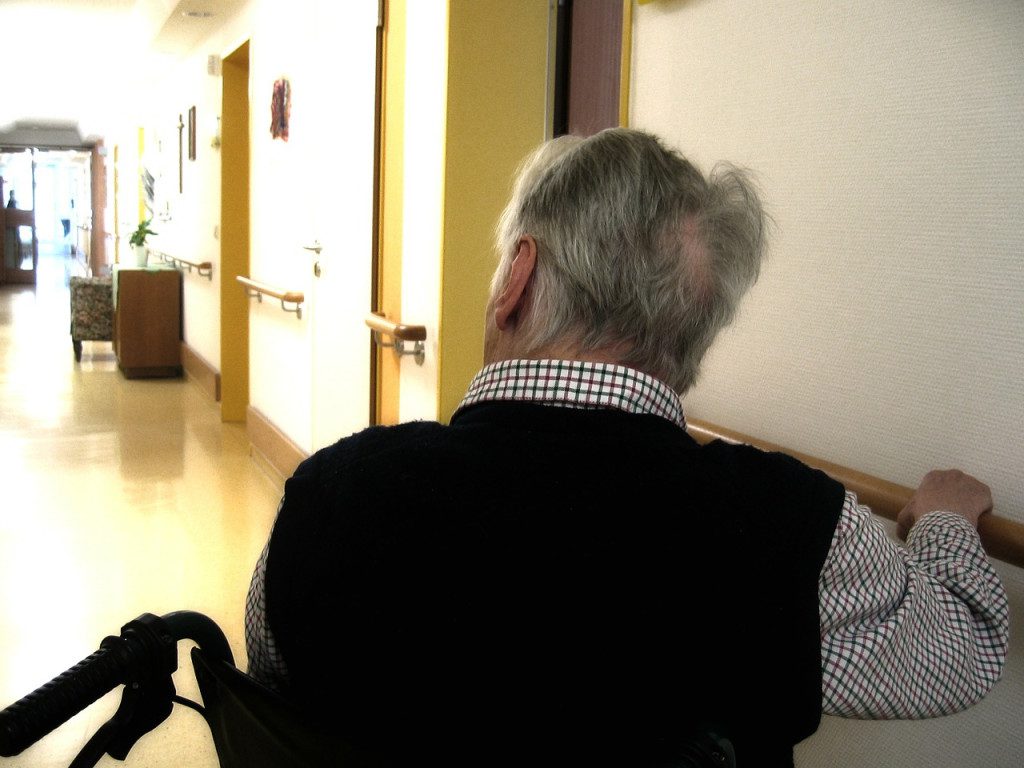 Who Are The Abusers of Older People?
Although more research is needed, what we do know suggests that the vast majority of abusers are family members, most often adult children, spouses, partners, and others. Abusers can be men or women, of any age, race, or socio-economic status. Elder abuse can also be perpetrated by friends, service providers, peers, and strangers.
What Can I Do?
As with other types of interpersonal violence, it is important to remember that victims of elder abuse or domestic violence in later life are never responsible for their abuse; perpetrators are responsible.
The good news is that, as part of your healthy aging strategy, there are a number of important steps you can take to protect yourself. Some of these include:
Taking good care of yourself and your health.
Attending support groups for spouses/partners and learning about domestic violence services.
Planning for your own future. With a limited power of attorney or a living will, health care decisions can be addressed to avoid confusion and family problems, should you become incapacitated. Seek independent advice from someone you trust before signing any documents.
Staying active in the community and connected with friends and family. This will decrease social isolation, which has been connected to elder abuse.
Knowing your rights. If you engage the services of a paid or family caregiver, you have the right to voice your preferences and concerns. If you live in a nursing home or board and care home, call your Long Term Care Ombudsman. The Ombudsman is your advocate and has the power to intervene.
Trusting your instincts and listening to the voice inside you when it whispers (or screams out) that something is not right.
Asking for help if you need it.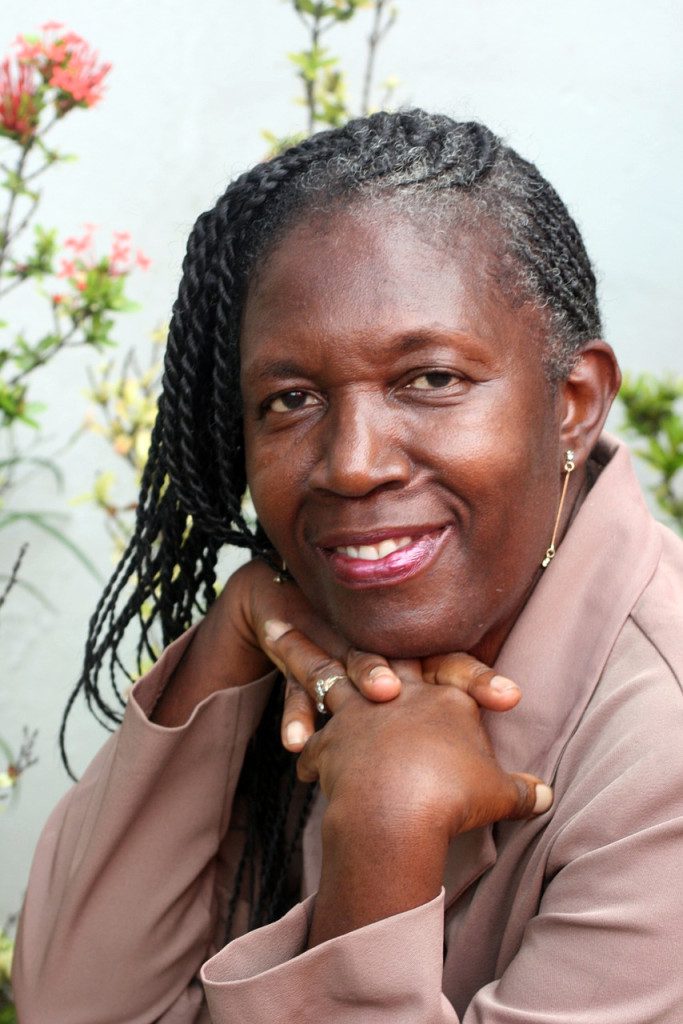 There are many wonderful organizations that can help you acquire the knowledge and skills to help protect yourself from any form of abuse in later life. All states have adult protective and long-term care ombudsman programs, family care supports, and home and community care services that can help older adults with activities of daily living. Call the Eldercare Locator at 800-677-1116 for information and referrals on services in your area.
If you are being abused, you don't have to suffer in silence. Help is available.
If you are a victim of domestic violence—no matter what your age—contact the National Domestic Violence Hotline 1-800-799-7233.
If you are witnessing abuse that is immediate and life-threatening, dial 911.
If you would like to report allegations of abuse, but are unsure of where to call, contact the Elder Abuse Hotline at 1-877-477-3646 or 1-800-992-1660. They will be able to further assist you.
If an older person discloses to you that they are the victim of elder abuse or domestic violence, try to
Listen to what they are saying in a compassionate and non-judgmental manner.
Respect where the victim is coming from—their values, choices, and concerns.
Understand that disclosure to others that one is being abused can be an uncomfortable and scary thing to do.
Assure the victim that help is available.
Refer the victim to a qualified service provider who can help.
Remember that it is not your role to verify that abuse is occurring, only to alert others of your suspicions.
Aging can be a time of grace, freedom, good health, and opportunity. So, get ahead of the game and plan for your future physical and financial needs now. Learn the facts about elder abuse and domestic violence and help spread the word by talking about elder abuse with your family, friends, health care providers, community members, and other older people. These preventative actions will help you to live free from abuse, so that you can safely enjoy the process of healthy aging!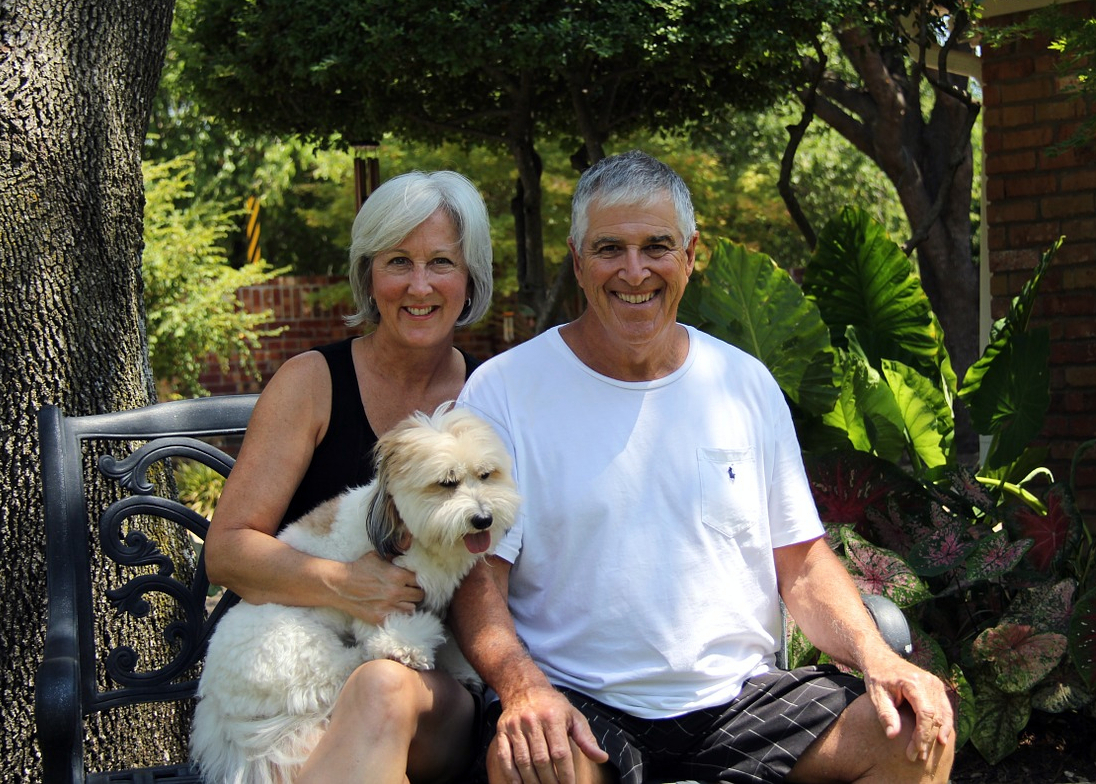 _________________
To learn more about elder abuse, please contact the National Center on Elder Abuse at 1-855-500-3537 or visit their website. *Do not call the Center to report allegations of abuse. 
To report allegations of elder abuse, please contact the Elder Abuse Hotline at 1-877-477-3646 or 1-800-992-1660.
Sources:
"Causes and Characteristics of Elder Abuse." National Institute of Justice. N.p., n.d. Web. 2 Sept. 2015.
"What Is Elder Abuse?" Administration on Aging (AoA). U.S. Department of Health and Human Services, n.d. Web. 01 Sept. 2015.
National Center on Elder Abuse, Westat, Inc. (1998). The National Elder Abuse Incidence Study: Final report. Washington D.C.: Authors.
15 Questions and Answers About Elder Abuse. National Center on Elder Abuse. National Center on Elder Abuse (NCEA), n.d. Web. 2 Sept. 2015.
Aravanis, Sara, comp. Late Life Domestic Violence: What the Aging Network Needs to Know. Ed. Susan Coombs Ficke. National Center On Elder Abuse (NCEA). National Center On Elder Abuse with the National Association of State Units on Aging, n.d. Web. 1 Sept. 2015.
Portions of this article were reprinted/adapted from the publication titled Domestic Violence Awareness: Action for Social Change (2005) by the Domestic Violence Awareness Project (DVAP) of the National Resource Center on Domestic Violence (NRCDV).