You Look a Lot Like Me is a feature-length documentary that takes a deep and unflinching look at the harrowing journeys of several men and women whose lives have been forever altered by the insidious social pandemic of intimate partner violence. The film's carefully woven first person narratives take us on a journey that reveals the universality of the survivor's experience, a journey that clearly demonstrates that no one is immune to the far-reaching impacts of domestic abuse.
Using the candid stories and insights of the film's diverse participants, You Look a Lot Like Me fosters deeper understanding and empathy surrounding this challenging public health crisis. It illustrates the critical need for increased awareness, action, and funding at many levels of our society. It pulls back the veil of persistent stereotypes to expose the intelligence, clarity, and strength of victims of intimate partner abuse.
An array of experts working in the field of domestic violence prevention provide a deeper context to the victims' stories, while the astounding confession of a convicted abuser compels the audience to examine our preconceived notions about the face of abuse.
What's perhaps most startling about this film—which was shot over the course of five and a half years at undisclosed locations across the United States—is its relevance to people from all walks of life, regardless of gender, gender identity, sexual orientation, socioeconomic background, social status, education level, race, culture, religious affiliation, etc. It is in recognizing how closely we are able to relate to the individuals featured in You Look a Lot Like Me that we begin to better understand the true scope of domestic violence. This film works to dispel our apathy, call us to action, and leave us with a deepened sense of admiration for the triumph of the human spirit.
Five Points of Interest About You Look a Lot Like Me
Features a male survivor of domestic violence.
Includes discussion of domestic violence in the LGBQ/T communities.
Includes discussion of domestic violence in Native American communities.
Features testimony from a man who participated in a 40-week abuser education program.
Special Edition DVD features two additional hours of content.
There are presently two versions of the film available for purchase and licensing through our online storefront: the 120-minute theatrical cut of the  feature-length film—which also includes rare testimony from a male abuser who took part in a 40-week abuser education program—and the newly released 1-Hour Edition, which features a shorter run time of 60 minutes. *The 1-Hour Edition does not feature interviews with the abuser and abuser educator.
For licensing and public performance information, please visit our Licensing Options page. If you have further questions, please contact info@youlookalotlikeme.com or use our contact form and someone will be in touch with you shortly.
---
About the Filmmaker: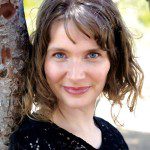 Chloé McFeters is a director, producer, and personal historian. In 2014, she completed production on You Look a Lot Like Me (youlookalotlikeme.com), a feature-length educational documentary exploring the social pandemic of domestic violence in the United States, which was produced through her company, Tortoise and Finch Productions, LLC. To learn more about her work, please visit www.tortoiseandfinch.com.
[/wr_text][/wr_column][/wr_row]