Our Contributing Artists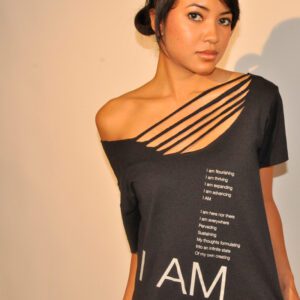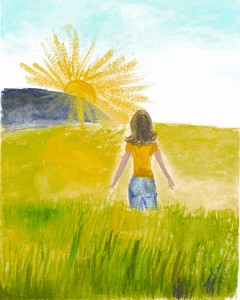 Below is a list of the companies and individuals behind some of the gorgeous artwork and wares that were a part of our Kickstarter campaign for You Look A Lot Like Me.
These incredibly talented artists became involved with our fundraising efforts because they care, as we all do, about ending all forms of domestic violence in intimate relationships. We were truly honored by their participation and we ask that you help us to show our appreciation by visiting their websites and e-shops as often as you can. ---
---
Jennifer Dawn Gabiola of Dawning Soul Poetic Goods and Apparel
www.dawningsoul.com
facebook.com/dawningsoul
---
Petit Coeur Jewelry
Etsy Store
---
Shira Sela
www.shirasela.com
ShiraSela on Facebook
Etsy Store
---
Art by Aiyetoro (Peace Covering the Earth)
dylandogleash.etsy.com
---
Jessica Kelsheimer, A Painted Soul Speaks
Etsy Store
---
DiscoBEADient
Etsy Store
---
Michelle Johnston, Woman In Bloom
Etsy Store
---
Lisa Di Noia, Ocean Edge Designs
Ocean Edge Designs
Etsy Store
---
Chantress Jewelry
Etsy Store
---
Pegi Eyers, Lyssanda Designs
lyssanda-designs.com
---
Dawn's Beaded Delights
Etsy store
Groovy Graphics Etsy Store
---
D. Antonia Truesdale, The Midnight Orange
www.themidnightorange.com
---
Jadie Cakes
Etsy Store
Blog
---
Stephanie Miller Corfee
StephanieCorfee.com
Etsy Store
---
Parish Creations
www.parishcreations.com
---
Carter de Alejos
Etsy Store
Blog
---
PimpMyTee
Etsy Store
---
Made4UByMagic
Etsy Store
---
Karan Karla Aron, Enrouge
karankarlaaron.com
Blog
Etsy Store
---
Michael Anne Erlewine
Etsy Store
---
NBDesigns
Etsy Store
---
Paula Mills, Sweet William
Blog
Etsy Store
Madeit Store
---
Brigada Creativa
Etsy Store
---
Laura Graham, Desert Star Creations
Desert Star Creations
Etsy Store
---
Lisa Ferrante
LisaFerrante.com
---
ValleyGirlDesigns
Etsy Store
---
Inspirations by Faith
Inspirations by Faith Website
---
Gabriel Bishop
www.gabrielbishop.com
---
Kim Fay
---
Sara Dean
---
Lani Kent, Healing Expressions